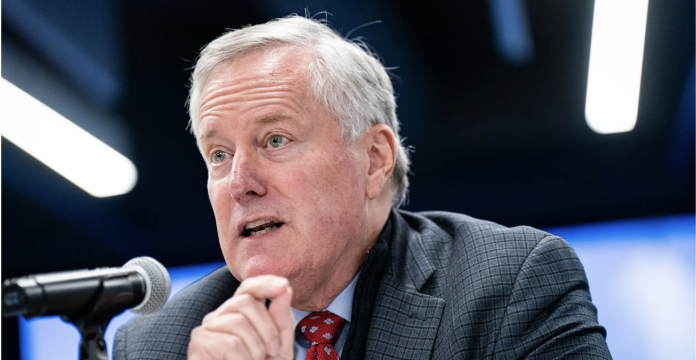 Former White House chief of staff Mark Meadows, one of the defendants charged with racketeering in the Georgia 2020 election probe, took the witness stand for five hours Monday in an attempt to bolster his bid to move the Fulton County case to federal court.
Former President Donald Trump and 18 co-defendants, including Meadows, were booked at the Fulton County Jail last week in connection with efforts to overturn the 2020 presidential election results in Georgia, a battleground state.
Testifying before U.S. District Judge Steve C. Jones, Meadows portrayed the conduct he's charged with as part and parcel of his work as Trump's chief of staff, which he described as a "24/7 kind of job." Asked by his attorney George Terwilliger whether his duties ever intersected with political matters, Meadows said almost everything the president does has a political reaction.