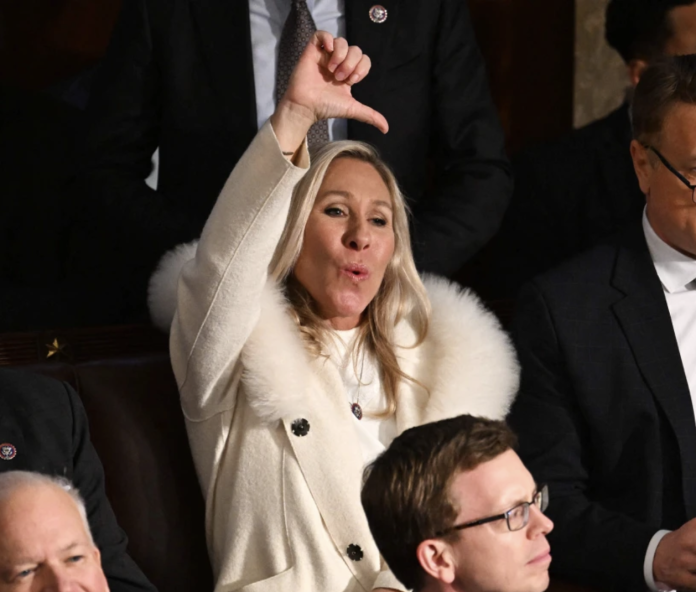 A House committee formally silenced Rep. Marjorie Taylor Greene, R-Ga., on Wednesday after she lobbed accusations at the homeland security secretary during his congressional testimony.
Democrats on the GOP-led Homeland Security Committee twice sought to strike remarks made by Greene at the hearing, one in which she accused a Democratic member of having an extramarital affair, but the only bipartisan agreement came when she called Homeland Security Secretary Alejandro Mayorkas "a liar."
The first remark that sparked backlash came when it was Greene's turn to question Mayorkas. She followed Rep. Eric Swalwell, D-Calif., who had displayed a poster that depicted a defund-the-FBI campaign with Greene's face on it.