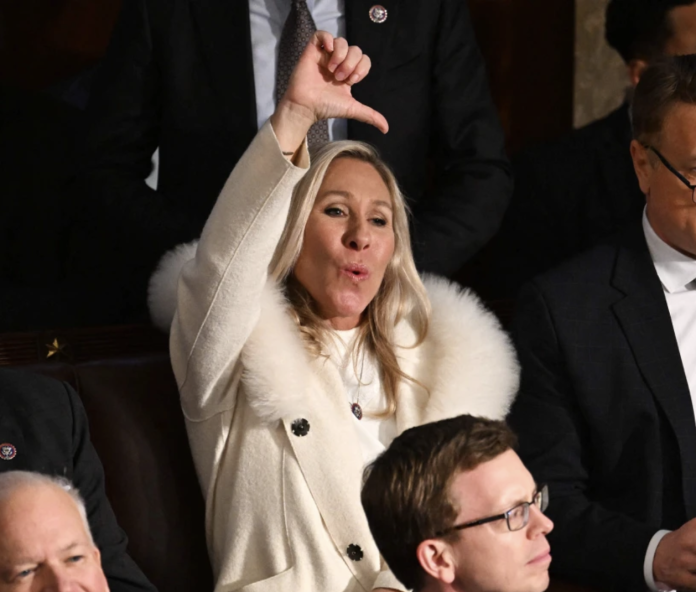 Rep. Marjorie Taylor Greene (R-GA) defended Jake Teixeira, 21, on Thursday, just hours after he was arrested for allegedly leaking highly sensitive military documents online.
Teixeira, a Massachusetts Air National Guardsman serving since 2019, held the highest-level security clearance possible for top-secret information military information and he allegedly shared highly sensitive national defense documents with an online Discord gaming group called "Thug Shaker Central." The New York Times reported that the group of "about 20 to 30 people, mostly young men and teenagers, came together over a shared love of guns, racist online memes and video games."
The leaks caused shock waves of anger and frustration around the globe as key U.S. allies panicked over sensitive information regarding the war in Ukraine, NATO preparedness, and other topics leaked online.
The Georgia Republican, however, brushed all that aside after Teixeira's arrest and vehemently defended him.
"Jake Teixeira is white, male, christian, and antiwar," Greene wrote on Twitter