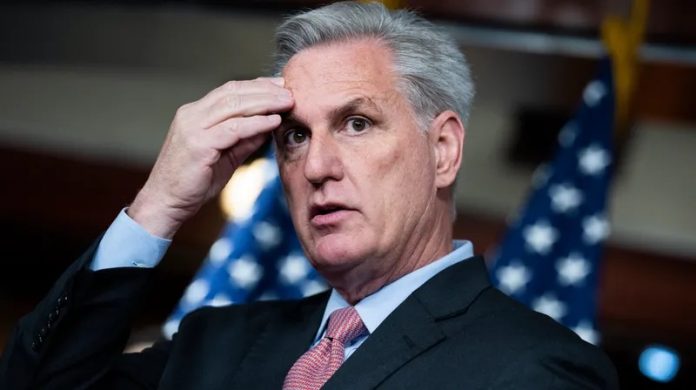 House Speaker Kevin McCarthy said Sunday that an impeachment inquiry into Joe Biden is a "natural step forward" following Republican probes into the business dealings of the president and his family.
In an interview on Fox News' "Sunday Morning Futures," McCarthy, R-Calif., was asked whether he plans to launch an impeachment inquiry when Congress returns next month.
"So, if you look at all the information we have been able to gather so far, it is a natural step forward that you would have to go to an impeachment inquiry," McCarthy said.