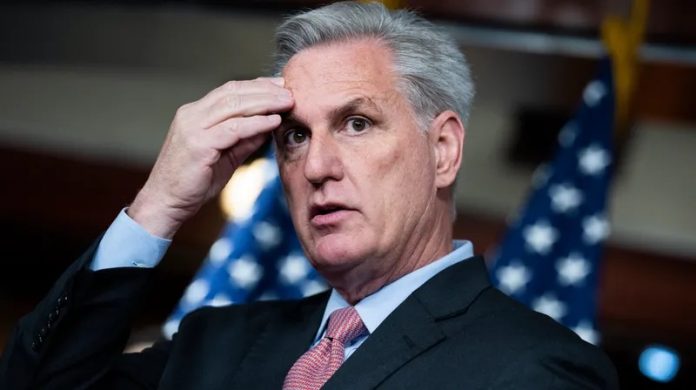 Rep. Kevin McCarthy (R-Calif.) failed again Wednesday to win the House speaker's gavel after coming up short of a majority in the fourth, fifth and sixth votes of this week.
A small but determined faction of Republicans in the Freedom Caucus joined all Democrats in opposing McCarthy, leaving the House in limbo for a second day since the institution can't function without first electing a speaker.
In a statement on his website Wednesday, former President Donald Trump reiterated his support for McCarthy. The Freedom Caucus is home to Trump's biggest backers in Congress, but McCarthy's candidacy has split the group. And Trump's endorsementapparently didn't help.