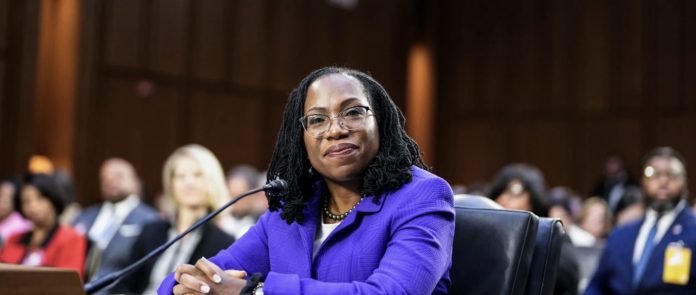 The Senate confirmed Ketanji Brown Jackson to the Supreme Court on Thursday, making her the first-ever Black woman and former public defender to serve on the nation's highest court.
Jackson, 51, was confirmed in a 53-47 vote. Every Democrat voted for her, along with three Republicans: Sens. Lisa Murkowski (Alaska), Susan Collins (Maine) and Mitt Romney (Utah). When the vote was over, the Senate chamber erupted with cheers and applause from the balcony.
Jackson's confirmation seals a promise by President Joe Biden, who vowed as a candidate to pick a Black woman for the Supreme Court.