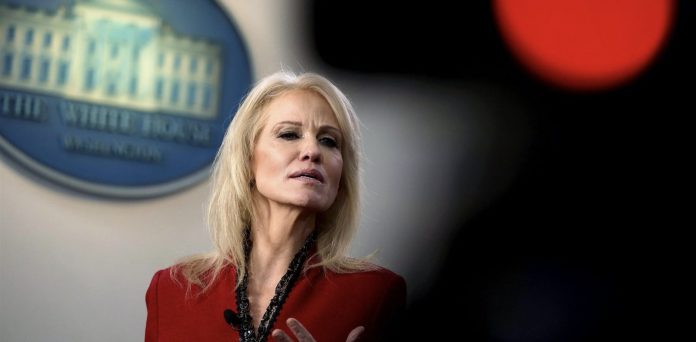 On Wednesday, former Trump White House adviser Kellyanne Conway met with prosecutors from the Manhattan District Attorney's office as part of their criminal investigation into Trump and the alleged hush payment to Stormy Daniels, sources familiar with the matter told ABC News.
Conway is the latest witness to meet with prosecutors. Others include Michael Cohen, Trump's one time fixer and lawyer who funded the payment, and David Pecker, the former publisher of The National Enquirer who helped arrange it.
Last month, Cohen gave his 15th interview with the district attorney's office, which was the first since a recently convened grand jury began hearing evidence about Daniels' long-denied affair with Trump. Pecker appeared before the grand jury on Jan. 30.