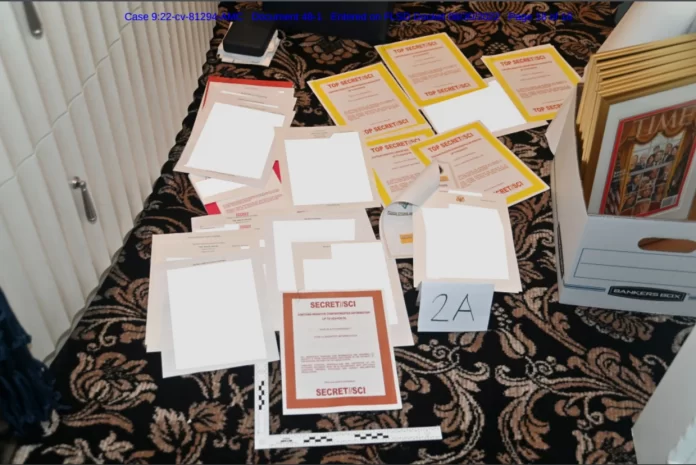 The Justice Department has gathered new evidence in its investigation into former President Donald Trump's removal of classified documents from the White House that may point to possible obstruction, The Washington Post reported Sunday.
Sources familiar with the matter told the newspaper investigators are homing in on whether Trump attempted to impede the government's efforts to recover sensitive documents from his Mar-a-Lago compound in Florida, or if he directed anyone to do so on his behalf.
The Post reported federal investigators have gathered evidence that Trump might have sifted through boxes of documents after he received a subpoena to return them, possibly to keep some of the files despite the order.