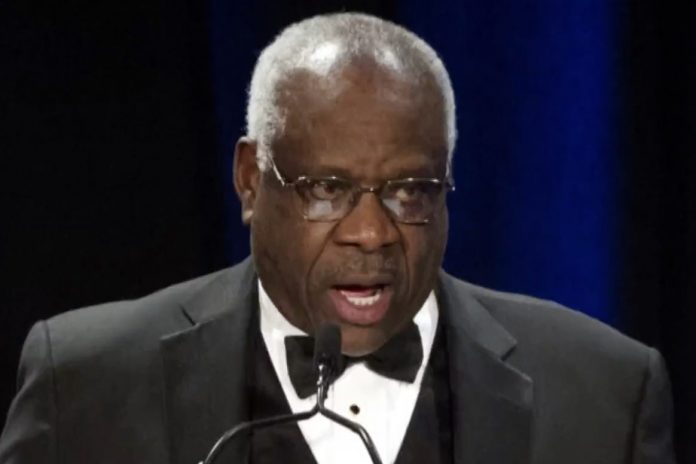 Amid a renewed focus on Supreme Court ethics, conservative Justice Clarence Thomas disclosed trips that were paid for by his billionaire friend Harlan Crow, in his annual financial disclosure report Thursday.
Among his activities in 2022 that he reported on, Thomas noted that Crow paid for his travel to a conservative conference in Dallas in May last year. Thomas spoke at the event, which was held at a facility owned by Crow's real estate company. Crow also provided a return flight from Dallas in February following an ice storm, Thomas reported.
Thomas also said Crow paid for a trip to the Adirondacks in New York state in July 2022.