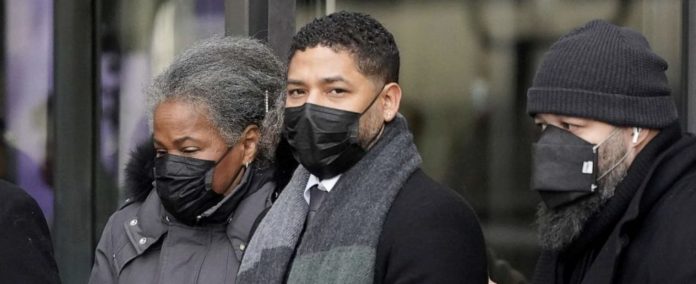 After just 10 hours of deliberation, a Chicago jury has found actor Jussie Smollett guilty on five of six counts for filing a false police report related to the hoax racist attack he suffered at the hands of two men in January 2019.
The "Empire" actor alleged he was attacked, doused with an unknown liquid, had a noose placed around his neck and called racist and homophobic slurs by two men late at night on a Chicago street. He has maintained it was not orchestrated by himself.
He did not show any reaction as the verdicts were read. He could face up to three years in prison, though he will likely not face nearly so stiff a sentence.