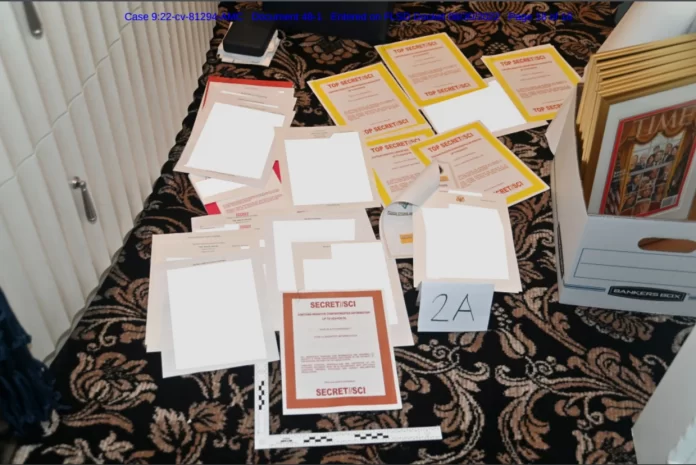 A federal judge issued a protective order Monday barring former President Donald Trump from disclosing on social media — or keeping — evidence the government is set to turn over to him in the classified documents case.
The order prohibits Trump and Walt Nauta, his co-defendant in the criminal case alleging he mishandled national security information, from sharing evidence federal investigators are scheduled to begin turning over to their lawyers as part of the discovery process.
"The Discovery Materials, along with any information derived therefrom, shall not be disclosed to the public or the news media, or disseminated on any news or social media platform, without prior notice to and consent of the United States or approval of the Court," Magistrate Judge Bruce Reinhart said in the order.