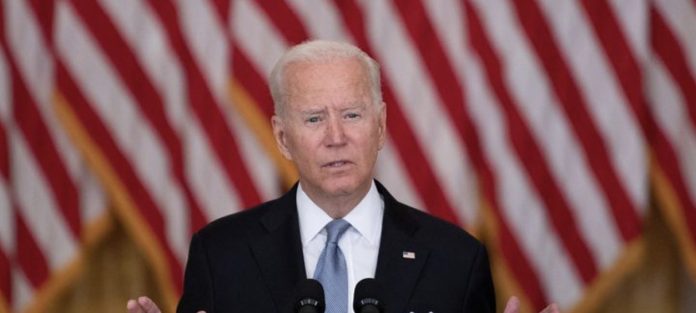 President Joe Biden said Monday that the stunning collapse of the 20-year American project in Afghanistan proved he was correct to end the U.S. mission, arguing that the Taliban's takeover of the country vindicated his decision to bring home the U.S. troops stationed there.
"I stand squarely behind my decision," Biden said. "After 20 years, I've learned the hard way that there was never a good time to withdraw U.S. forces."
The president conceded that the success of the militants "did unfold more quickly than we had anticipated," over a two-week blitz of Taliban offensives. That will not sway his plans, however: After the 6,000 troops Biden recently deployed to Afghanistan evacuate Americans and U.S. allies in the coming days, "we will conclude our military withdrawal and we will end America's longest war," he said.