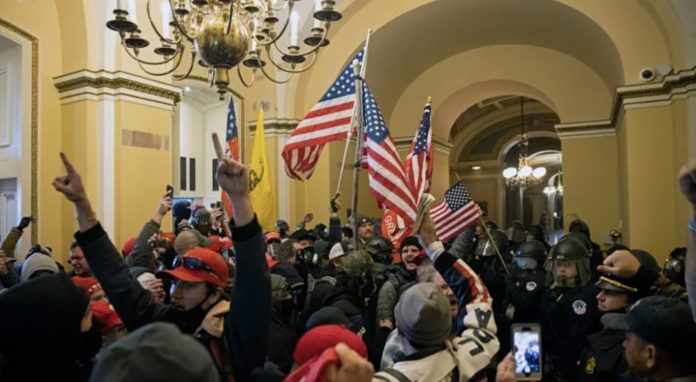 A Jan. 6 rioter who repeatedly struck a police officer with a flag pole as the officer was being dragged down the steps of the Capitol was sentenced Monday to more than four years in federal prison.
Peter Stager, a 44-year-old truck driver from Arkansas, was sentenced to 52 months in prison by U.S. District Judge Rudolph Contreras. Prosecutors had sought six-and-a-half years in prison, citing Stager's "chilling motivation" and the brutality of the assault.
"Every single one of those Capitol law enforcement officers, death is the remedy, that is the only remedy they get," Stager said on video on Jan. 6, according to prosecutors.