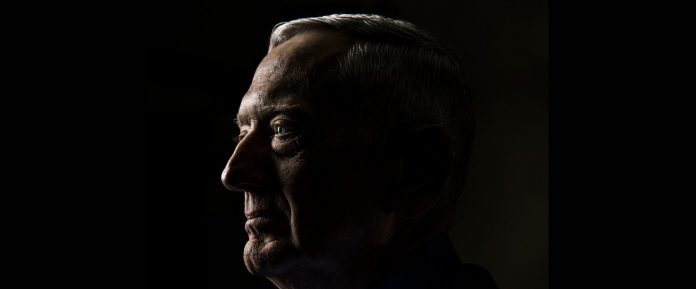 James Mattis, the esteemed Marine general who resigned as secretary of defense in December 2018 to protest Donald Trump's Syria policy, has, ever since, kept studiously silent about Trump's performance as president. But he has now broken his silence, writing an extraordinary broadside in which he denounces the president for dividing the nation, and accuses him of ordering the U.S. military to violate the constitutional rights of American citizens.
"I have watched this week's unfolding events, angry and appalled," Mattis writes. "The words 'Equal Justice Under Law' are carved in the pediment of the United States Supreme Court. This is precisely what protesters are rightly demanding. It is a wholesome and unifying demand—one that all of us should be able to get behind. We must not be distracted by a small number of lawbreakers. The protests are defined by tens of thousands of people of conscience who are insisting that we live up to our values—our values as people and our values as a nation." He goes on, "We must reject and hold accountable those in office who would make a mockery of our Constitution."
Read the rest of Former Secretary of Defense Mattis' statement in The Atlantic.