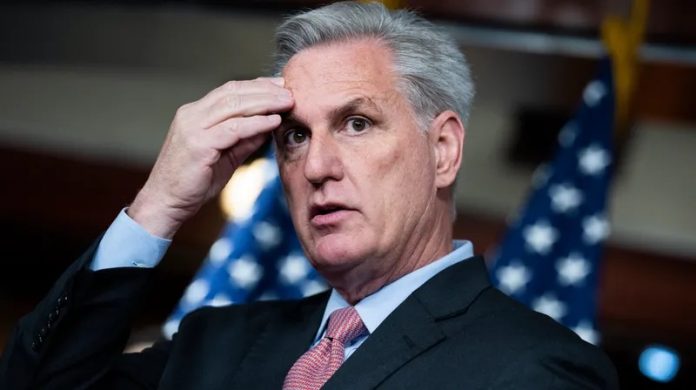 House Minority Leader Kevin McCarthy, R-Calif., feared that remarks by fellow Republican lawmakers could jeopardize the safety of other GOP members of Congress after the Jan. 6 riot, according to new audio recordings from just days after the attack on the Capitol.
The recordings from a Jan. 10, 2021, call obtained by The New York Times shine a new light on the intensity of McCarthy's private concerns about members of his own caucus at a time when his public appearances downplayed those worries.
In the newly released audio, McCarthy and House Minority Whip Steve Scalise, R-La., name several Republicans in Congress whom they saw as potential threats to other GOP lawmakers.