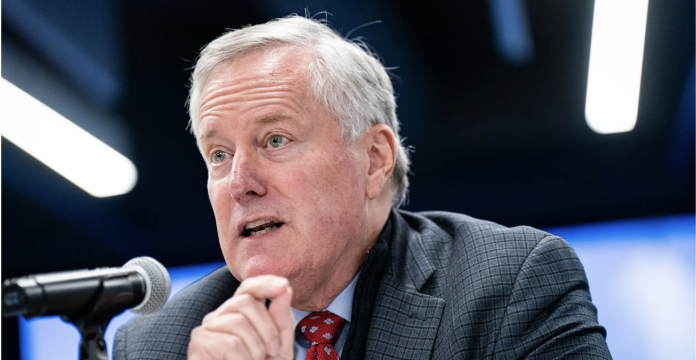 Three days after losing his bid to have his Fulton County, Georgia, election interference caseremoved to federal court, former Trump Chief of Staff Mark Meadows on Monday filed a motion for an emergency stay with the Eleventh Court of Appeals, as well as the judge overseeing the case, asking that the order be stayed pending the appeals process.
The motion came on the same day that Rudy Giuliani filed a motion seeking to sever his case, making him the latest defendant seeking to separate himself from the two defendants who are set to stand trial on Oct. 23.
Judge Steve Jones on Friday rejected Meadows' bid to have his case moved, based on a federal law that calls for the removal of criminal proceedings brought in state court to the federal court system when someone is charged for actions they allegedly took as a federal official acting "under color" of their office.