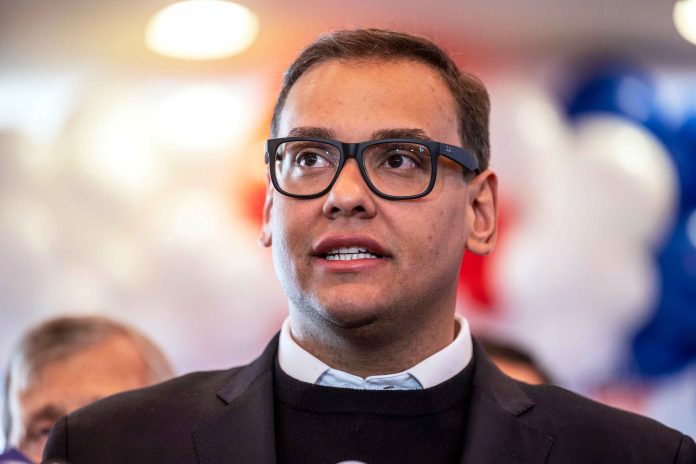 Rep. George Santos on Friday rejected allegations of fraud from a convicted Brazilian man who said the New York Republican was the brains behind a credit card skimming scheme in 2017.
"I'm innocent. I never did anything of criminal activity and I'm no mastermind of anything," Santos told reporters when asked about a sworn affidavit from Gustavo Ribeiro Trelha that was obtained by Politico and published Thursday. "The story's false."
Trelha pleaded guilty in 2017 to a charge of "access device fraud" in federal court in Seattle for a scam involving a card skimmer that lifted card numbers and passwords from ATMs. He served about six months in jail before he was deported back to Brazil, court records show.