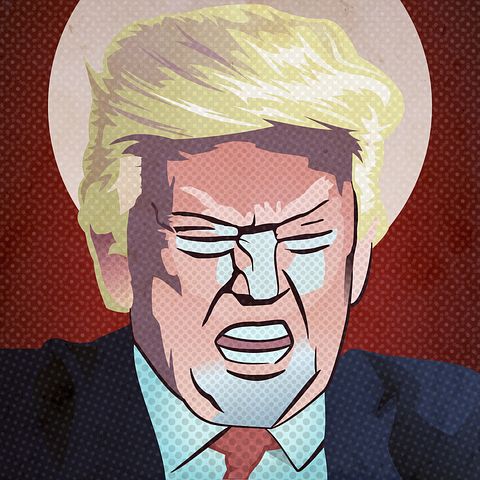 President Donald Trump bragged that he protected Saudi Crown Prince Mohammed bin Salman after the assassination and dismembering of the Washington Post columnist Jamal Khashoggi in October 2018.
"I saved his ass," Trump had said amid the US outcry over Khashoggi's killing, according to Bob Woodward's new book. "I was able to get Congress to leave him alone. I was able to get them to stop."
The president told Woodward he didn't believe that MBS ordered Khashoggi's murder, though the US and other foreign intelligence services concluded that he did order the attack.
After Khashoggi's murder, Trump bypassed Congress to sell roughly $8 billion in arms to the Saudis and the United Arab Emirates. He vetoed a trio of resolutions blocking the sale, as well as a resolution to end US support for the Saudi-led coalition in Yemen.