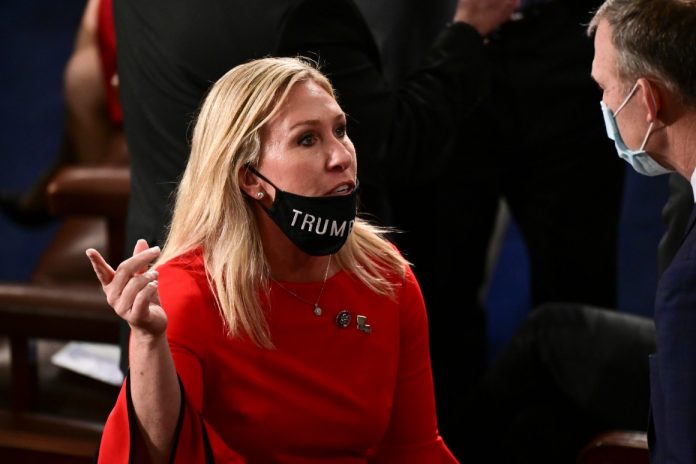 The fate of Rep. Marjorie Taylor Greene's future is now in the hands of a group of House Republicans who are deliberating whether to punish the Georgia congresswoman for extreme comments she made before winning her seat, as a growing number of Senate Republicans say she shouldn't be welcome in the party.
House Minority Leader Kevin McCarthy met for several hours Tuesday night with Greene at the Capitol. The California Republican
has been silent amid the controversy
but has been under growing pressure to act, summoning the powerful Steering Committee for a late-night meeting amid pressure to remove the Georgia Republican from her committee assignments.