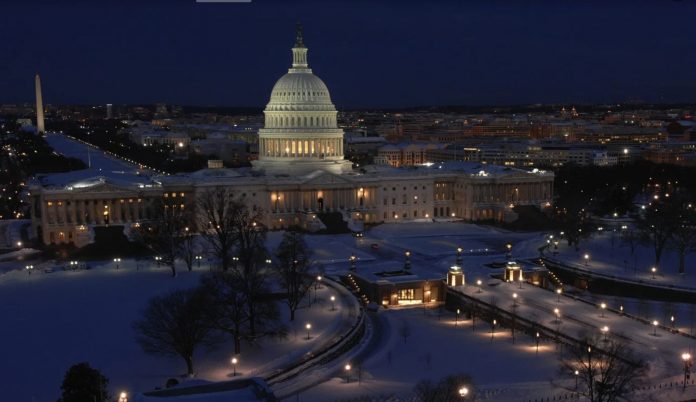 The House delivered its article of impeachment against former President Donald Trump to the Senate on Monday, kicking off preparations for the coming trial.
House impeachment managers held a ceremonial procession through National Statuary Hall and the Capitol Rotunda to the Senate on Monday evening to present the article of impeachment to the secretary of the Senate.
House Speaker Nancy Pelosi, D-Calif., named nine Democratic impeachment managers for the trial this month, with Rep. Jamie Raskin, D-Md., leading the group. The eight other Democrats are Reps. Diana DeGette of Colorado, Joe Neguse of Colorado, David Cicilline of Rhode Island, Joaquin Castro of Texas, Eric Swalwell of California, Ted Lieu of California and Madeleine Dean of Pennsylvania, along with Stacey Plaskett, the U.S. Virgin Islands' nonvoting delegate to Congress.