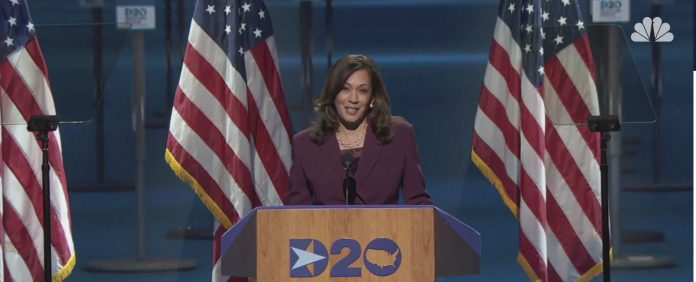 Sen. Kamala Harris of California officially became the Democratic Party's vice presidential nominee Wednesday night, making history as the first Black woman and Asian American on a major party's presidential ticket.
Harris, the child of Jamaican and Indian immigrants, accepted her party's nomination with a blistering speech that capped a star-studded night of programming on Night 3 of the virtual Democratic National Convention, during which former President Barack Obama attacked his successor with unusual force.
In an impassioned live speech from Joe Biden's hometown, Wilmington, Delaware, Harris took stark aim at President Donald Trump, too, painting him as an incompetent chaos creator — all while deftly weaving in details from her barrier-breaking biography.