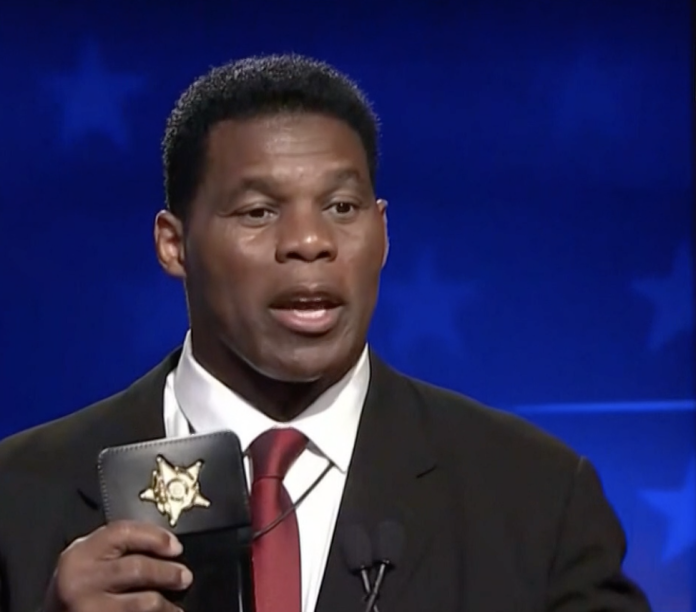 Republican Senate candidate Herschel Walker defended pulling out a sheriff's badge during Friday's closely watched debate in Georgia, telling NBC in an interview that aired on Sunday it was "a legit," but honorary badge from his hometown sheriff's department.
Walker had pulled out the badge during a discussion over support for police – in a move that was admonished by the debate moderators and led to widespread mockery from Democrats.
"This is from my hometown. This is from Johnson County from the sheriff from Johnson County, which is a legit badge," Walker told NBC's Kristen Welker in a clip from the interview.