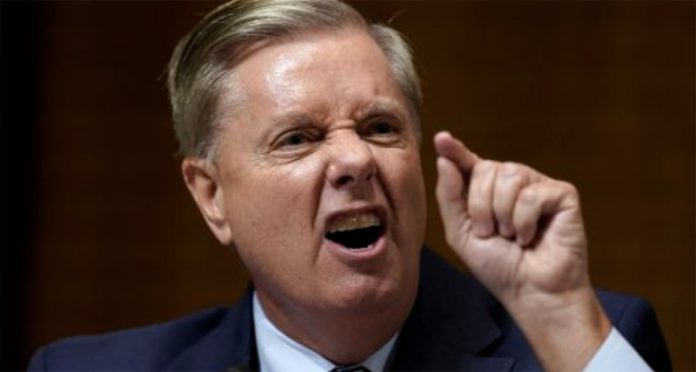 Republican Sen. Lindsey Graham of South Carolina is facing backlash after claiming political violence will break out if former President Donald Trump is indicted for mishandling presidential records.
President Joe Biden on Tuesday, while not mentioning Graham by name, appeared to call him out at a political rally in Pennsylvania, saying, "the idea you turn on a television and see senior senators and congressmen saying if such and such happens, there'll be blood in the street. Where the hell are we?"
Graham's comments came at a time when Trump supporters' threats against law enforcement have escalated following the Mar-a-Lago search and at least one man citing it attacked an FBI field office in Cincinnati, Ohio, and was later killed by police.