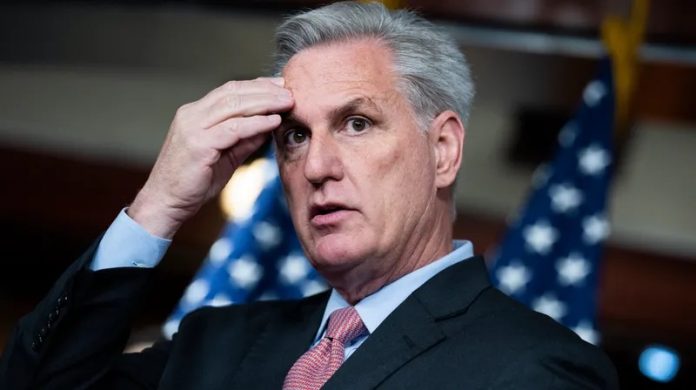 House Speaker Kevin McCarthy (R-Calif.) said the House will vote again on whether to consider the bill to fund the Pentagon as House Republicans showed signs of breaking an intra-party logjam that threatens a government shutdown in 10 days.
Talking to reporters after a lengthy party conference early Wednesday night, McCarthy said the House would vote Thursday on a rule to govern debate on the $826.2 billion defense bill. A similar vote Tuesday failed as five Republicans voted with all the House Democrats to sink the rule and prevent the bill from coming to the floor.
"I think we've got a plan to move forward, going to [the Department of Defense] and then going to a number of other appropriation bills," McCarthy said. He added that he had won over two of the GOP holdouts in Tuesday's vote.