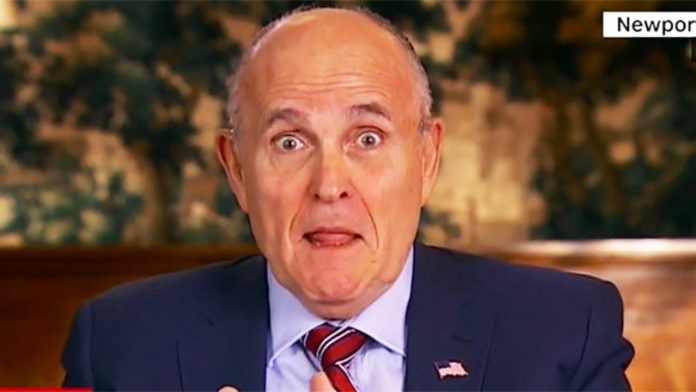 A woman who said she worked for Rudy Giuliani during the last two years of the Trump administration alleged in a wide-ranging lawsuit that Giuliani, the former president's personal attorney, discussed selling presidential pardons and detailed plans to overturn the 2020 election results.
In a 70-page complaint filed in state court in New York on Monday, Noelle Dunphy said that after Giuliani hired her in January 2019 he sexually assaulted and harassed her, refused to pay her wages and often made "sexist, racist, and antisemitic remarks," adding that she had recordings of numerous interactions with him.
Dunphy, who is seeking $10 million in compensatory and punitive damages, said Giuliani had hired her for $1 million a year in addition to expenses and pro bono legal representation for a domestic abuse case against a former partner. But after she was hired, Dunphy alleged, Giuliani kept her employment "secret" and paid her only about $12,000 and reimbursed some of her business expenses, owing her $1,988,000 in unpaid wages. She said she was fired in January 2021.