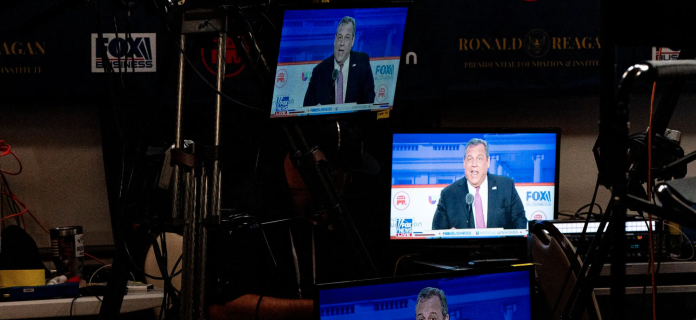 As he sat in the spin room with the Fox News host Sean Hannity after the second Republican debate on Wednesday night, Gov. Ron DeSantis of Florida accurately summed up the spectacle he had just participated in.
"If I was at home watching that," Mr. DeSantis said, "I would have changed the channel."
The meandering and at times indecipherable debate seemed to validate former President Donald J. Trump's decision to skip it. With only occasional exceptions, the Republicans onstage seemed content to bicker with one another. Most of them delivered the dominant front-runner only glancing blows and did little to upend the political reality that Mr. Trump is lapping all of his rivals — whose cumulative support in most national polls still doesn't come close to the former president's standing.