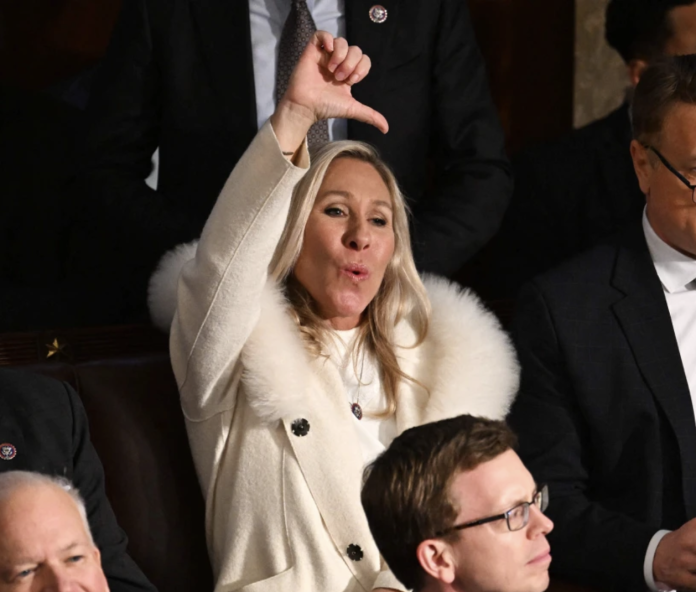 Returning from a two-week recess, House Freedom Caucus members refused to say Tuesday whether they had kickedRep. Marjorie Taylor Greene out of the group of conservative hard-liners.
"I don't discuss that," said Freedom Caucus Chairman Scott Perry, R-Pa.
"I don't talk about membership at the Freedom Caucus," added a Greene rival, Rep. Lauren Boebert, R-Colo.
"I'm just not gonna comment on that with all the world problems were having," chimed in Rep. Ralph Norman, R-S.C.