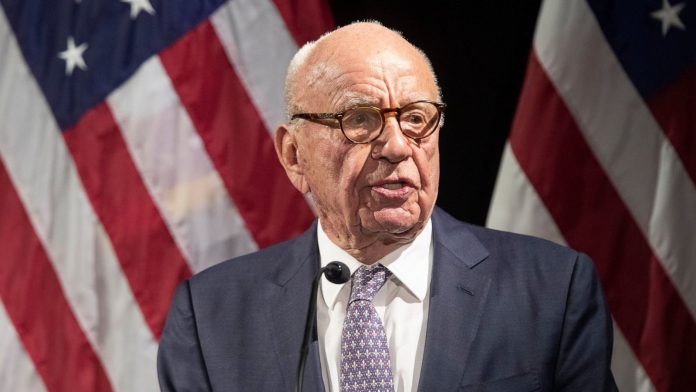 Lawyers for Fox News were met with skepticism Tuesday when they argued that Fox Corp. Chairman Rupert Murdoch should be excused from testifying in court as part of Dominion Voting Systems' $1.6 billion defamation lawsuit against the company.
At a hearing in Delaware Superior Court, Judge Eric Davis said he'd received a letter from Fox saying it would be an "inconvenience" for Murdoch, 92, to provide testimony in the courtroom.
Murdoch, the judge said, is "hardly infirm." The judge said that after receiving the letter he was told that Murdoch had just gotten engaged and was discussing plans to travel more in the coming years — an apparent reference to an interview the recently divorced media mogul gave to his New York Post last week, where he announced his engagement to Ann Lesley Smith, 66. The article said the couple planned to spend their time between California, the United Kingdom, Montana and New York.