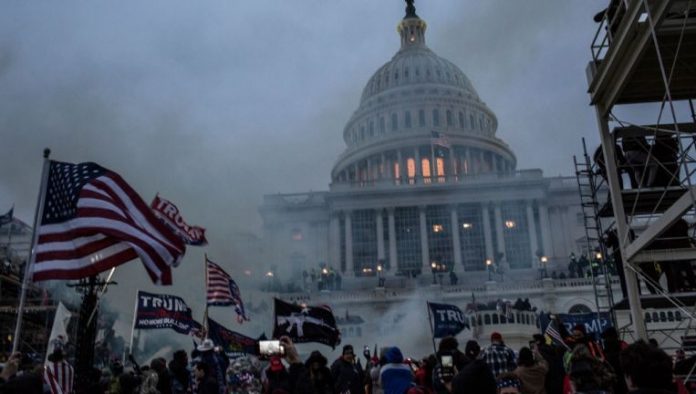 Enrique Tarrio, the former chairman of the far-right Proud Boys, was sentenced to 22 years in federal prison Tuesday afternoon following his conviction on a seditious conspiracy charge in connection with the Jan. 6 attack on the U.S. Capitol.
His sentence is the longest in a Jan. 6 case so far, surpassing the 18 years for Oath Keepers founder Stewart Rhodes, who was also convicted of seditious conspiracy.
Tarrio was one of four Proud Boys found guilty of seditious conspiracy in May. Federal prosecutors sought a sentence of 33 years in federal prison; U.S. District Judge Timothy Kelly sentenced Tarrio's co-defendants to much lower terms than those sought by prosecutors.