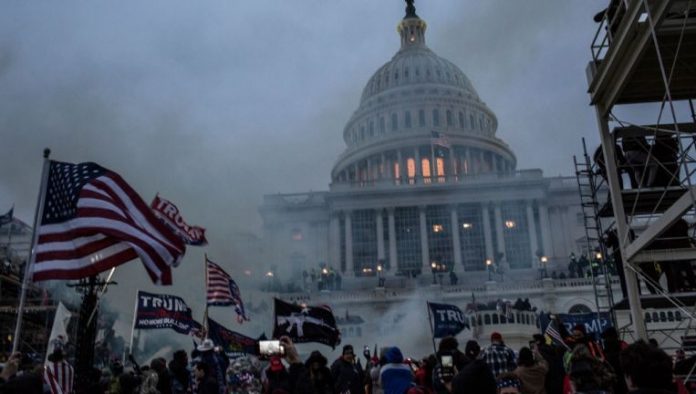 A former member of the Oath Keepers militia testified on Tuesday that the far-right group intended to block the certification of the 2020 election "by any means necessary," stashing weapons in a hotel in Virginia on Jan. 6, 2021, in anticipation of supporting President Donald J. Trump in his bid to keep Joseph R. Biden Jr. out of the White House.
The former Oath Keeper, Jason Dolan, gave his account at the seditious conspiracy trial of the organization's leader, Stewart Rhodes, telling the jury that the group envisioned a battle breaking out in Washington that day between factions loyal to Mr. Trump and others loyal to Mr. Biden.
"My thinking was you would have portions of federal government that would side with President Trump and parts that would side with President Biden," Mr. Dolan said.