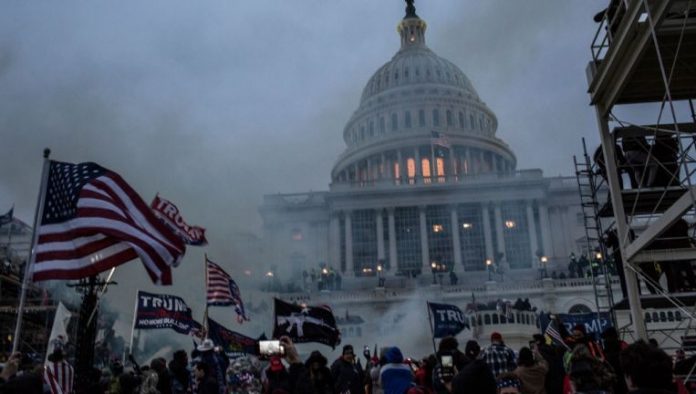 Foreign affairs and national security expert Fiona Hill warned that the U.S. is in a "dangerous moment" and has already reached a constitutional crisis as political actors try to undermine elections and call for violence.
"I think the moment is incredibly dangerous. I mean we are in a dangerous moment," Hill said on "Face the Nation" Sunday morning.
Hill, a former National Security Council official who served as a key witness in the 2019 Trump impeachment hearings as a Trump administration official, pointed to serious threats as former President Trump is "clearly prepping for his return to the presidency," which he says is still rightfully his. The main threats to democracy, Hill said, aren't coming from the left end of the political spectrum.