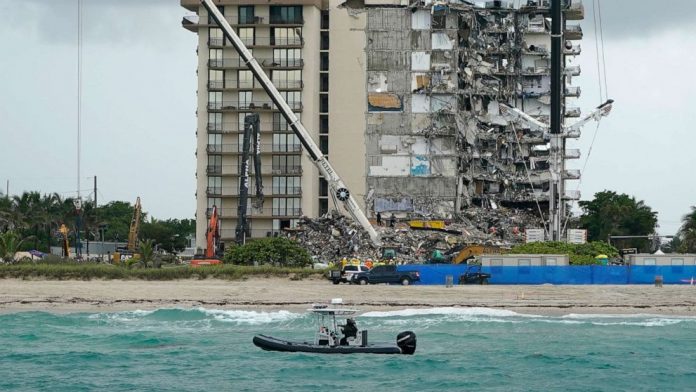 Officials announced Wednesday evening that the search and rescue efforts at the collapsed Miami Beach-area condo building would shift to a recovery operation, signaling the formal end of the search for survivors.
With 86 people still unaccounted for, crews have not found anyone alive since shortly after half of Champlain Towers South in Surfside, Florida, crumbled into a pile of rubble in less than a minute early June 24.
For two weeks, officials called the grueling, nearly-nonstop dig a search and rescue mission.