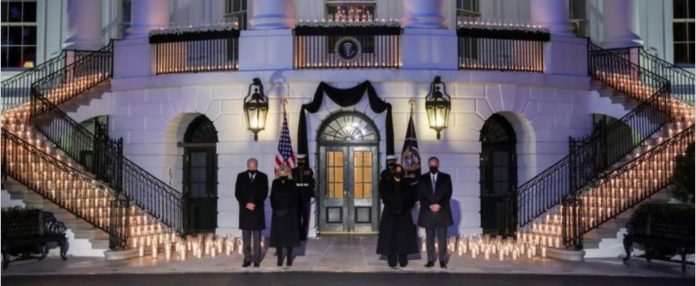 President Joe Biden marked the grim milestone of 500,000 lives lost to the Covid-19 pandemic in a brief but poignant address to the nation Monday evening, drawing on his own personal tragedies as a rhetorical salve for a country still combating the deadly disease.
"That's more Americans who've died in one year in this pandemic than in World War I, World War II, and the Vietnam War combined. That's more lives lost to this virus than any other nation on Earth," Biden said. "But as we acknowledge the scale of this mass death in America, we remember each person and the life they lived."
The president said he keeps a card in his pocket every day with the tally of those who have died from Covid-19.