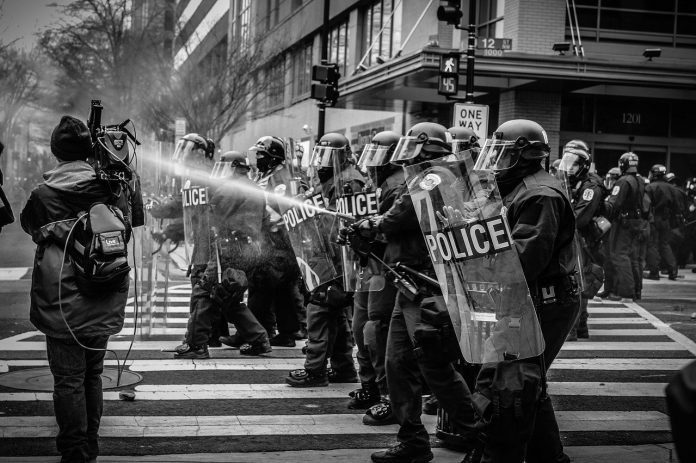 Even after tear gas choked downtown Portland in the early hours of Tuesday, Riots Ribs kept the food coming.
A volunteer, who has been camped outside the Multnomah County Justice Center since demonstrations against police brutality began more than 50 days ago, slathered barbecue sauce on the meat cooking just a few yards from federal forces trying to push back protesters.
Despite the surrounding chaos, the young woman in charge of Riot Ribs' social media account took a moment to tweet.