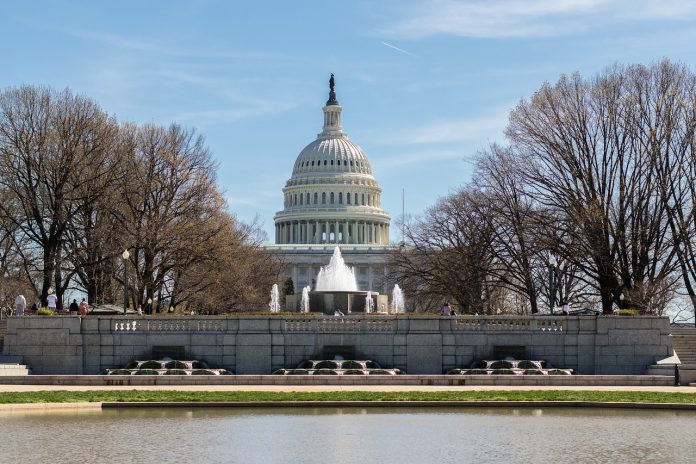 Several Republican members of Congress on Tuesday complained about — or outright bypassed — the metal detectors to enter the House floor, which were ordered put in place by Speaker Nancy Pelosi, D-Calif., after last week's deadly riot at the Capitol.
Ahead of a House vote Tuesday evening calling for Vice President Mike Pence to invoke the 25th Amendment to remove President Donald Trump from office, the Republican members expressed anger and frustration in accessing the chamber.
Republican Reps. Louie Gohmert of Texas, Steve Stivers of Ohio, Van Taylor of Texas, Lauren Boebert of Colorado, Debbie Lesko of Arizona and Larry Bucshon of Indiana, among others, were seen not complying with police at checkpoints or complained about the measure's implementation, according to press pool and media reports.