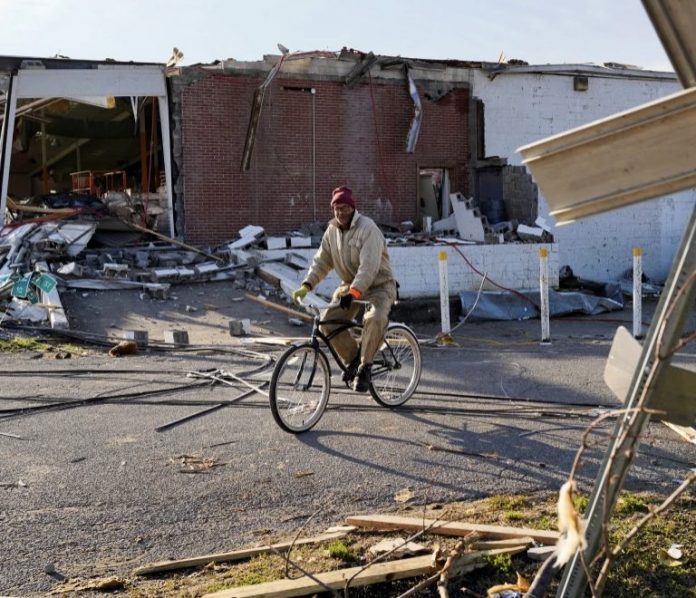 Workers at a Kentucky candle factory destroyed by a tornado said supervisors threatened to fire them if they left their jobs early to try to avoid the twister's path.
The Mayfield Consumer Products factory in Mayfield was destroyed on Friday after a tornado barreled through the area. Eight people were confirmed dead and eight remained missing at the factory as of Sunday, but more than 90 others had been located.
Mayfield Consumer Products spokesperson Bob Furguson told NBC News that the allegations were "absolutely untrue" and that "employees can leave any time they want to leave and they can come back the next day." But five employees told the network they were either told they couldn't leave or weren't verbally told they had the option.