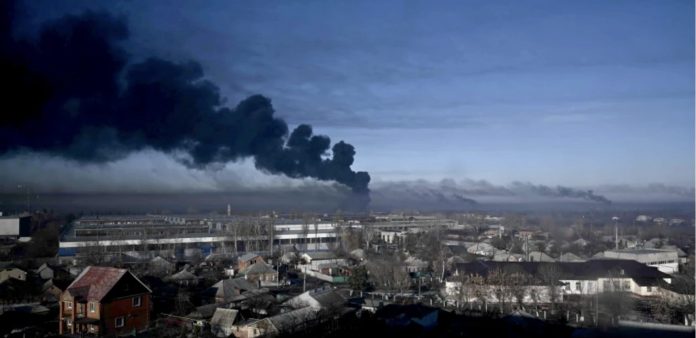 Russia launched attacks on multiple cities in Ukraine on Wednesday evening, a decisive escalation after months of military buildup that stirred dire warnings from the United States and its allies.
The first blasts rang out just minutes after Russian President Vladimir Putin gave a televised speech saying that he was authorizing military action — warning other countries that if they tried to intervene they would face a Russian response "so severe that no foreign nations have ever experienced it before."
Ukrainian officials reported that cruise or ballistic missiles targeted military control centers in the Kyiv area. Air raid sirens rang out across the capital of Kyiv and explosions were seen and heard there and in other cities across the country, NBC News reporters on the ground said.