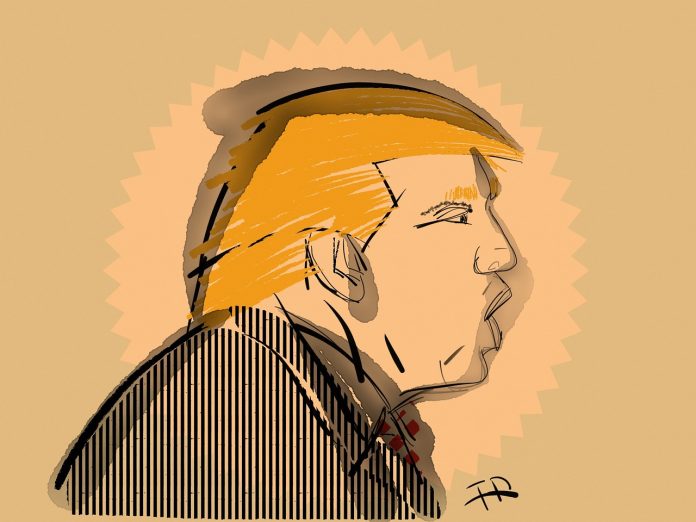 Donald Trump had one of his weirdest campaign moments yet as he updated an anti-trans rant that included a series of grunts as he imitated a woman lifting weights.
"I will tell you another thing that people can't even believe: I will keep men out of women's sports, OK?" the former president told a cheering audience in Manchester, New Hampshire, on Thursday.
Then, as he prepared to break out an impression of a woman struggling to lift weights at a competition, he surveyed the crowd.
"Should I do it?" he asked.