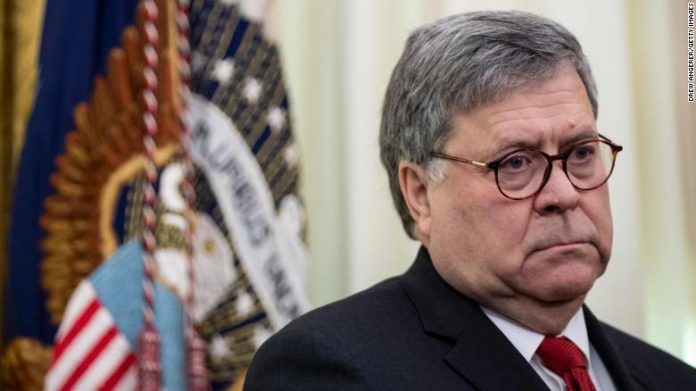 The Justice Department intends to appeal an order requiring the government to disclose a memo that was cited as a reason not to pursue obstruction of justice charges against former President Donald Trump, it said Monday.
William Barr, then the attorney general, cited the memo, written by the department's Office of Legal Counsel, as one reason he did not intend to pursue obstruction charges after he received the report of special counsel Robert Mueller, who investigated interference in the 2016 presidential election and other matters.
A page and a half of the 2019 memo was released in a subsequent filing Monday night. The Justice Department is appealing a judge's order over the rest of it.