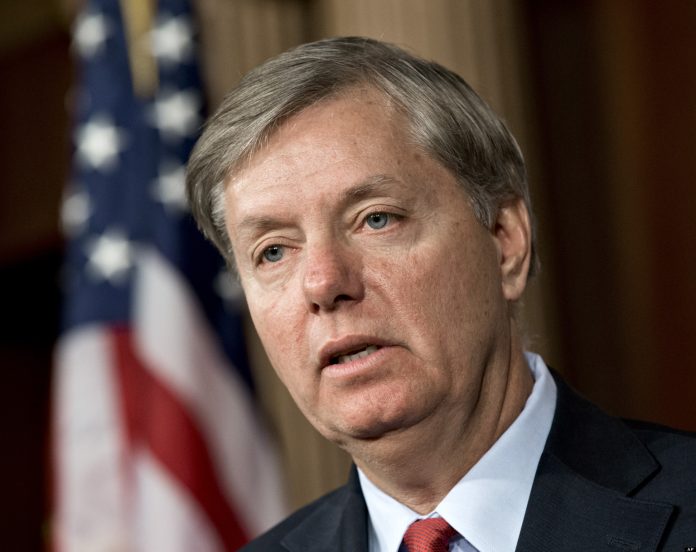 Sen. Lindsey Graham (R-S.C.) sucks up to former President Donald Trump just weeks after the deadly U.S. Capitol riot in new audio released by New York Times reporters Jonathan Martin and Alex Burns.
Graham initially condemned Trump's incitement of the violence on Jan. 6, 2021.
But the audio that Martin and Burns shared on "The Daily Show with Trevor Noah" on Thursday shows how his denunciation of Trump had a "pretty fast expiration date," said Burns.