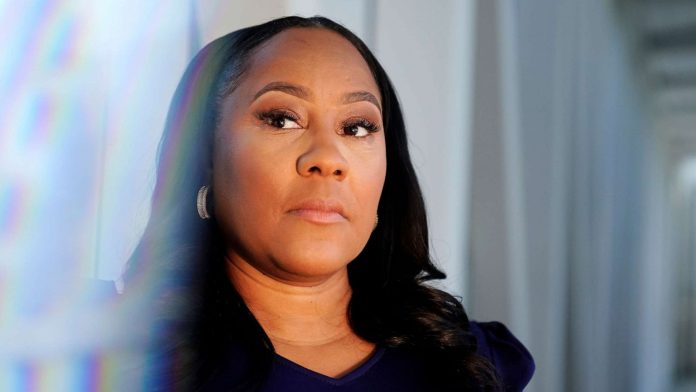 Fulton County District Attorney Fani Willis has requested a trial start date in October for the election subversion case she brought against former President Donald Trump and 18 co-defendants in Georgia, court records show.
In her request to the court Thursday, Willis noted that Trump lawyer Kenneth Chesebro, one of the defendants charged with attempting to overturn the state's 2020 election results, submitted a "demand for speedy trial" under a Georgia statute Wednesday.
Willis had previously proposed that the trial start on March 4 — the same week that voters in 16 states go to the polls in the presidential primaries. Legal experts told multiple media outlets that even this timeline would be infeasible.