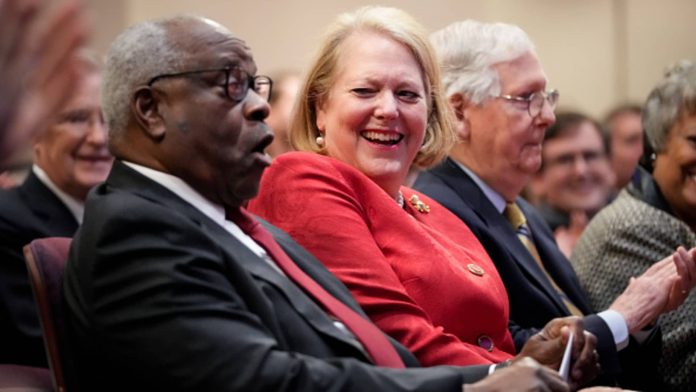 Fresh off reports that Supreme Court Justice Clarence Thomas accepted luxury travel and accommodations from billionaire GOP megadonor Harlan Crow without any disclosure, a new report reveals Thomas also sold Crow his family home without disclosing it — which experts say is a much more clear-cut violation of federal ethics laws.
ProPublica reporter Josh Kaplan, who broke the story, delved into more detail on CNN's "The Lead" Thursday.
"Explain the significance of what you found here, this 2014 real estate transaction between Justice Thomas and Mr. Crow," said anchor Jake Tapper.
"Yes, so we found that Harlan Crow bought property from Justice Thomas in a undisclosed real estate deal," said Kaplan. "Crow paid roughly $133,000 to Thomas and his relatives for three properties, one of which was the house, that old house that Thomas' mom was living in. And the other two were vacant lots down the street. And Thomas did not disclose this, which experts told us appears to be a clear violation of government ethics law."