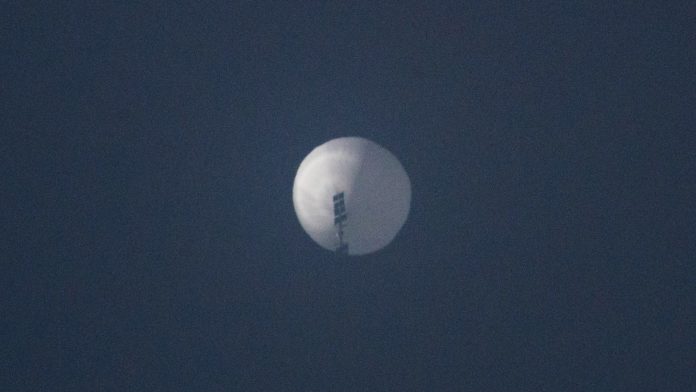 The Chinese balloon that flew above the U.S. for eight days included "multiple antennas" capable of collecting signals intelligence, a senior State Department official said Thursday, and the balloon maker has proven ties to the Chinese military.
While China condemned the U.S. for destroying what it said was a weather balloon, the State Department official described the balloon as carrying equipment designed to collect communications and threatened action against Beijing.
According to the official, photos taken by high-altitude U-2 planes confirmed the presence of the equipment, including "multiple antennas … likely capable of collecting and geo-locating communications" and "solar panels large enough to produce the requisite power to operate multiple active intelligence collection sensors." The equipment was "inconsistent" with that aboard weather balloons.