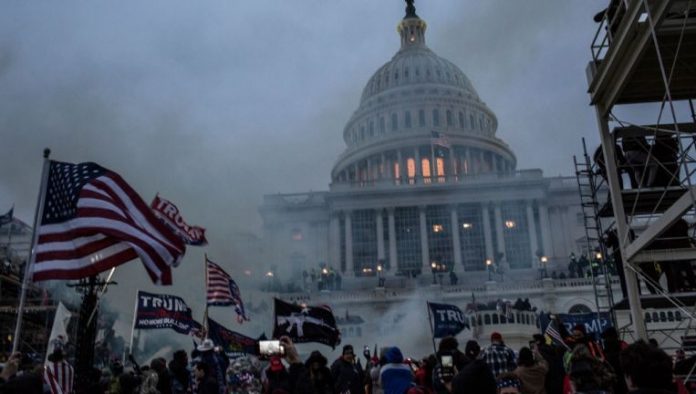 The chief judge presiding over the federal court in Washington on Thursday unleashed a blistering critique of the Justice Department's prosecution of Capitol rioters, saying fiery rhetoric about the event's horror did not match plea offers to minor charges.
"No wonder parts of the public in the U.S. are confused about whether what happened on January 6 at the Capitol was simply a petty offense of trespassing with some disorderliness, or shocking criminal conduct that represented a grave threat to our democratic norms," Judge Beryl A. Howell said in court Thursday. "Let me make my view clear: The rioters were not mere protesters."
While she and other judges have expressed similar concerns before, this was Howell's first time sentencing a rioter and her first chance to fully air her views and demand answers from prosecutors. She took the opportunity, spending over an hour interrogating prosecutors on the decision to let Tennessee video game developer Jack Jesse Griffith plead guilty to the misdemeanor of parading inside the Capitol.