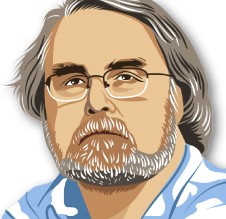 Not for nothing, America, but basically, he copped to it.
From CNN:
The reversal came Thursday in a podcast interview Trump did with journalist Geraldo Rivera, who asked, "Was it strange to send Rudy Giuliani to Ukraine, your personal lawyer? Are you sorry you did that?" Trump responded, "No, not at all," and praised Giuliani's role as a "crime fighter."
"Here's my choice: I deal with the Comeys of the world, or I deal with Rudy," Trump said, referring to former FBI Director James Comey. Trump explained that he has "a very bad taste" of the US intelligence community, because of the Russia investigation, so he turned to Giuliani. "So when you tell me, why did I use Rudy, and one of the things about Rudy, number one, he was the best prosecutor, you know, one of the best prosecutors, and the best mayor," Trump said. "But also, other presidents had them. FDR had a lawyer who was practically, you know, was totally involved with government. Eisenhower had a lawyer. They all had lawyers." …
Trump's past denials came in November, when the House of Representatives was investigating the President's conduct with Ukraine. Multiple US diplomats and national security officials testified that Giuliani was a central figure in the pressure campaign to secure political favors from Ukraine. Trump also mentioned Giuliani in his phone call last summer with Ukrainian President Volodymyr Zelensky.