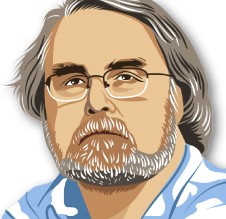 Remember the Durham Investigation? It was going to prove to the world that the former president* was more lied against than lying, more abused than abuser. It was the Grail Quest for Trumplings, large and small. It was going to be an icepick to the eye of the Deep State. It was going to make the crooked places straight, break in pieces the gates of brass, and sunder the bars of iron.
It was going to be Big Casino, is what it was going to be.
It has turned out to be a striptease by a phantasm. In the end, there seems to have been nothing there. However! We now learn that the investigation contains an episode that found Durham comically on the verge of turning his mandate on its head.
Read the rest of Charlie Pierce's piece at Esquire Politics.