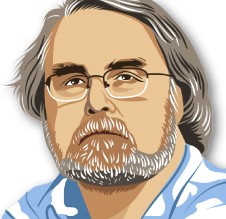 Shit's getting real in Michigan again. From the Detroit Free Press:
One caller told state Rep. Cynthia A. Johnson, D-Detroit, that she should be "swinging from a … rope." That echoed another call received by Johnson, who is Black, that predicted the lawmaker would be lynched, according to multiple voicemails Johnson posted on her Facebook page. The calls are some of many threats received by Democratic and Republican lawmakers in Michigan, as President Donald Trump and his allies continue to rely on conspiracy theories — not credible evidence — to argue widespread fraud led to a stolen election. Supporters want lawmakers to step in and award Michigan's electoral votes to Trump, although President-elect Joe Biden earned 154,000 more votes than the president. Legislative leaders have already said they have no role in intervening in the election, but that didn't stop Trump attorneys Rudy Giuliani and Jenna Ellis from asking lawmakers to take some action when they appeared at a House Oversight Committee meeting last week.
Read the rest of Charlie Pierce's piece at Esquire Politics.