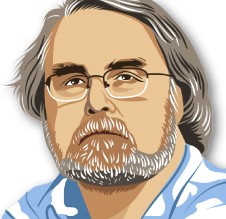 Senator Professor Warren has some thoughts she'd like to share with one of her favorite BFFs: Elon Musk. She is Just Wondering about his involvement in the war in Ukraine and about whether or not Musk should be playing a role in the country's foreign policy beyond ruining the platform on which our ambassadors share photos of their grandchildren and their cats. From Bloomberg:
"The Congress needs to investigate what's happened here and whether we have adequate tools to make sure foreign policy is conducted by the government and not by one billionaire," the Massachusetts Democrat said Monday at the Capitol. Musk, the chief executive officer of SpaceX, is expected to be among the technology industry chiefs to attend a closed-door summit with senators at the Capitol on Wednesday. Warren, a member of the Armed Services Committee, said she also wants the Defense Department to look into its contractual relationship with the company. Armed Services Chairman Jack Reed, a Rhode Island Democrat, also said he was concerned about the issue, given that governments traditionally have controlled satellites and presidents decided what to do with them.
The latest uproar stems from Walter Isaacson's new biography of Musk. In it, Isaacson reports that Musk shut down his Starlink network in advance of a Ukrainian drone attack on a Russian fleet at anchor. Musk claims he did so to save the world from nuclear annihilation.