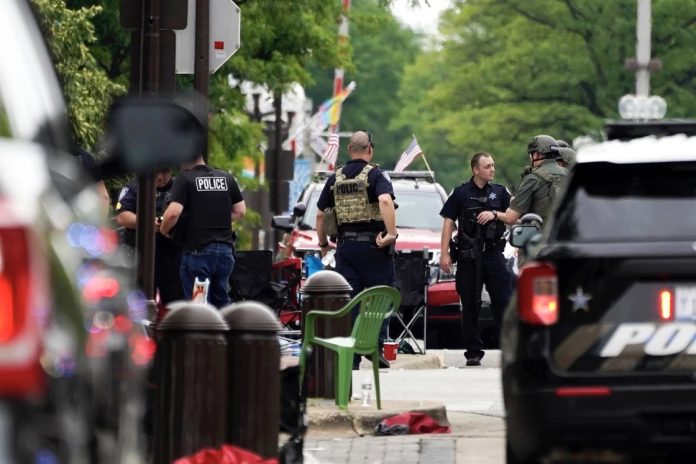 A toddler found at the scene of the July Fourth shooting in Highland Park, Illinois, was left orphaned in the attack.
His parents — Irina McCarthy, 35, and Kevin McCarthy, 37 — were among the seven people killed by a gunman during the town's July Fourth parade. Members of the community worked together to care for the child in the aftermath and reunite him with his grandparents, according to multiple news reports and an online fundraiser. The child was reportedly physically unharmed.
In the wake of the shooting, many locals posted pictures of a boy with blood stains on his clothes on Facebook, asking if anyone recognized him or knew his parents.