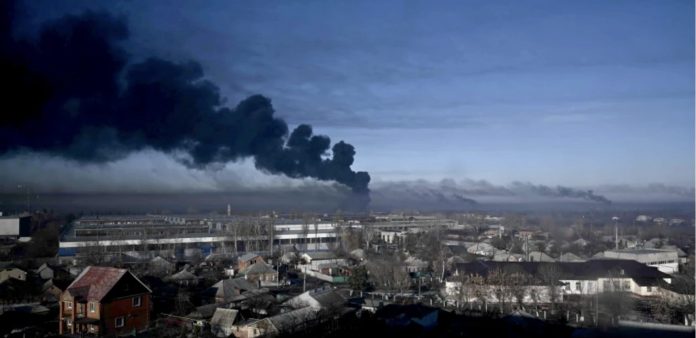 Explosions rocked Lviv early Monday in a rare and deadly attack on the western Ukrainian city — a safe hub for refugees, Western officials and the media — that came as the world braced for a major Russian offensive further east.
At least 6 people were killed in the Russian missile strikes, local officials said, with Russian forces striking areas across Ukraine while readying a new ground offensive in the east.
Blasts also hit the central region of Dnipropetrovsk. The capital, Kyiv, and Kharkiv in the northeast were targeted over the weekend.